AGRA seeks partnership with ECOWAS to strengthen agric policies, ensure food security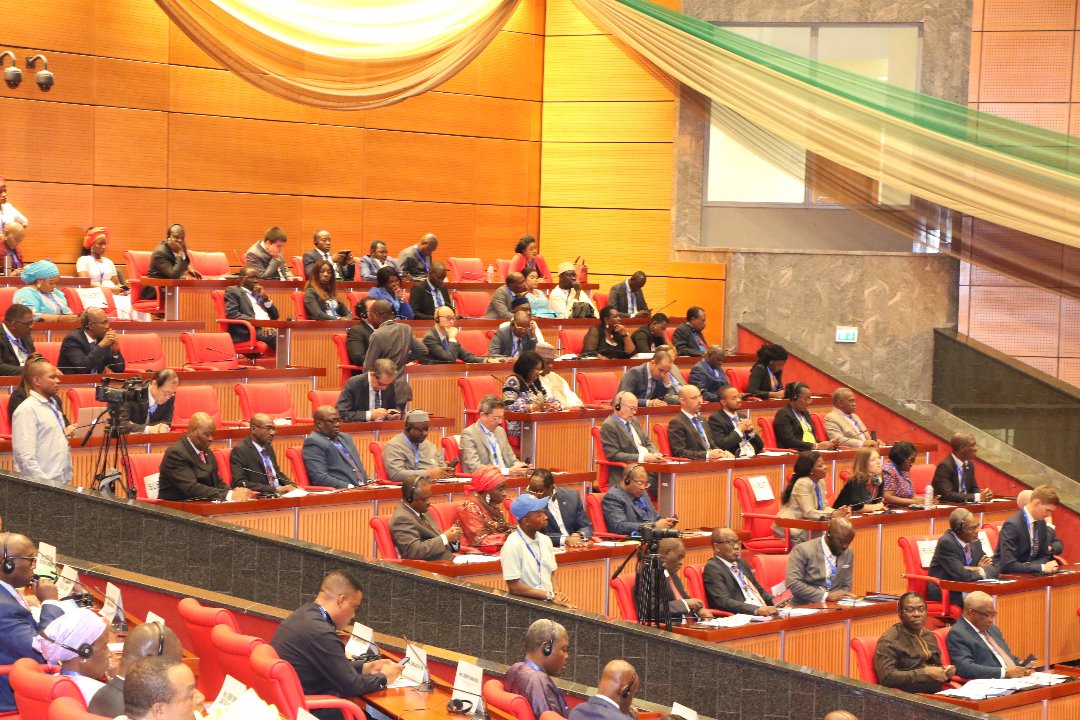 Mr Forster Boateng, the Regional Head of AGRA, West Africa made this known in an interview with the Nigeria News Agency on the sidelines of the Second Ordinary ECOWAS Parliament session in Abuja.
"To reiterate our commitment to partnering ECOWAS to drive the transformation we all want to see happen in our sub-region, in September 2017, ECOWAS and AGRA signed a Letter of Intent (LOI) for mutual benefit in working together to support the agriculture sector in ECOWAS member states.
Also, Centre solicits inclusion policy for PWDs, IDPs, others in education.
"The LOI highlights the following priority areas: strengthening country planning policy and programme efficiency to increase the sector's financing and promote growth in ECOWAS;
strengthening country and regional coordination and accountability mechanisms.
"Driving advocacy for West African agriculture at global, regional, and country-level; strengthening national and regional agriculture policies and systems; boosting the adoption of good agricultural practices and innovations on use of improved seeds; improving soil health.
"Ensuring more efficient use of fertiliser; increasing private sector and development partners' attention to and building support for sustained investment in agriculture; food security and nutrition in Africa to reduce poverty and hunger,'' Boateng said.
AGRA is an Africa-led, African-based institution transforming small-holder agriculture from a solitary struggle to survive into farming as a business that thrives.
He said that the only way out of hunger and poverty was to invest more in agriculture.
"We believe that the power of investing in agriculture is clear since agricultural development is two to four times more effective at reducing hunger and poverty than any other sector in developing countries.
"In 2006, a call was made by Late Kofi Annan for a uniquely African green revolution tailored to the needs and aspirations of the diverse continent and recognising the importance of sustainability.
"For decades, observers of Africa have referred to the region's economic transformation in the future tense.
"Today, development scholars agree that something dramatic has been happening in Africa for at least the past decade and that until recently it has gone unnoticed.
"At the same time, the pace of transformation has been uneven across the region, and the underlying causes are not fully understood,'' he added.
Boateng, therefore, urged parliamentarians in the sub-region to view the development of apt agriculture policies as the solution to food insecurity in the area.
(Edited & Vetted By: Oluyinka Fadare/Emmanuel Yashim)
(NAN)