An Increased 2021 Budget despite the COVID-19 Pandemic
The 2021 consolidated budget of the Economic Community of West African States (ECOWAS) is 398,044,626 Units of Account, i.e. 557,262,476 US dollars. The ECOWAS Parliament, meeting in its Ordinary Session by videoconference, approved this budget on Friday January 15, 2021. This budget increased by 6.5% compared to that of 2020. Of this budget, 20,401,258 units of account, or 28,561,761 US dollars, are allocated to the ECOWAS parliament. Following the presentation by the President of the Administration and Finance Committee (AFC), the Auditor General, Heads of Institutions and Commissioners also presented the main lines of their projects and programs as well as the challenges that they are confronted with.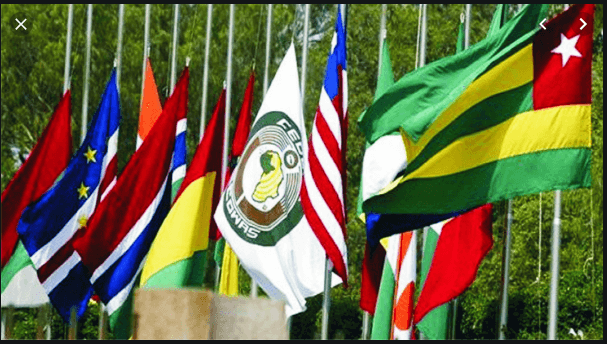 These challenges include the non-application of the protocol relating to the community levy. Parliament had already noted this difficulty during the review of the 2020 budget and had drawn the attention of states to the need to implement the provisions of this protocol. Thus, the Parliament urged the Member States to proceed to the direct and exclusive payment of the revenue collected under the community levy into the ECOWAS accounts opened in the central banks of the member states. The low recovery rate has the immediate consequence of reducing the capacity of ECOWAS to implement its projects and programs.
The community levy is the main source of funding for the ECOWAS budget. It is supposed to cover between 70 and 90% of the Community budget. The approved budget of last year,- 2020, was 399,499,261 Units of Account or 559,298,965 US dollars. This amount has been revised downward by -6.5% due to the COVID-19 pandemic which had negative repercussions on the community levy. Thus, the 2020 budget was implemented on the basis of the revised amount of 373,656,465 Units of Account, i.e. 523,119,051 US dollars.
The execution of the 2020 budget was marked by the difficult situation experienced by countries and organizations around the world, including ECOWAS, whose activities were notoriously impacted by the COVID-19 pandemic.
Parliament took the opportunity of this budget approval session to salute the efforts of institutions such as the West African Health Organization (WAHO) and the Intergovernmental Group for Action and the Fight against Money Laundering in Africa (GIABA), (all ECOWAS institutions) which, despite a gloomy global and sub-regional economic environment, have been able to mobilize external resources to ensure the financing of their projects and programs.