Dr. Sidie Mohamed Tunis at the 11th Conference of Speakers of National and Regional Parliaments
This post is also available in: Français (French) Português (Portuguese (Portugal))
The Honorable Speaker of the ECOWAS Parliament, Dr. Sidie Mohamed Tunis, is heading a Parliamentary Delegation to Midrand, Johannesburg, South Africa, to attend the 11TH Conference of Speakers of National and Regional Parliaments, holding from 1st to 2nd September 2022.
The Conference, which is being hosted by the Pan African Parliament, is expected to address several issues confronting Member States of the African Union and provide the PAP with a forum to popularize the instruments, programs, and policies of the African Union, and advocate for their ratification, domestication, and implementation. In addition, the Conference of Speakers will also focus on significant existing inequalities that were perpetuated and exacerbated by the COVID-19 Pandemic.
Consequently, Speaker Tunis, on 1st September 2022, addressed the PAP and shared his experience on Sustaining the Operations of Parliaments in the COVID-19 induced New Normal. He explained that the ECOWAS Parliament has sustained its operations and visibility through effective ICT strategies that promote virtual and online meetings, sessions, and engagements.
"Keying into this phenomenon to optimize productivity and promote freedom of speech, transparency, and accountability a major win. Nevertheless, Parliament still promotes in-person meetings as it is important for Parliamentarians to maintain personal touch, carry out oversight activities and have firsthand experience and interaction with other constituencies", the Speaker noted.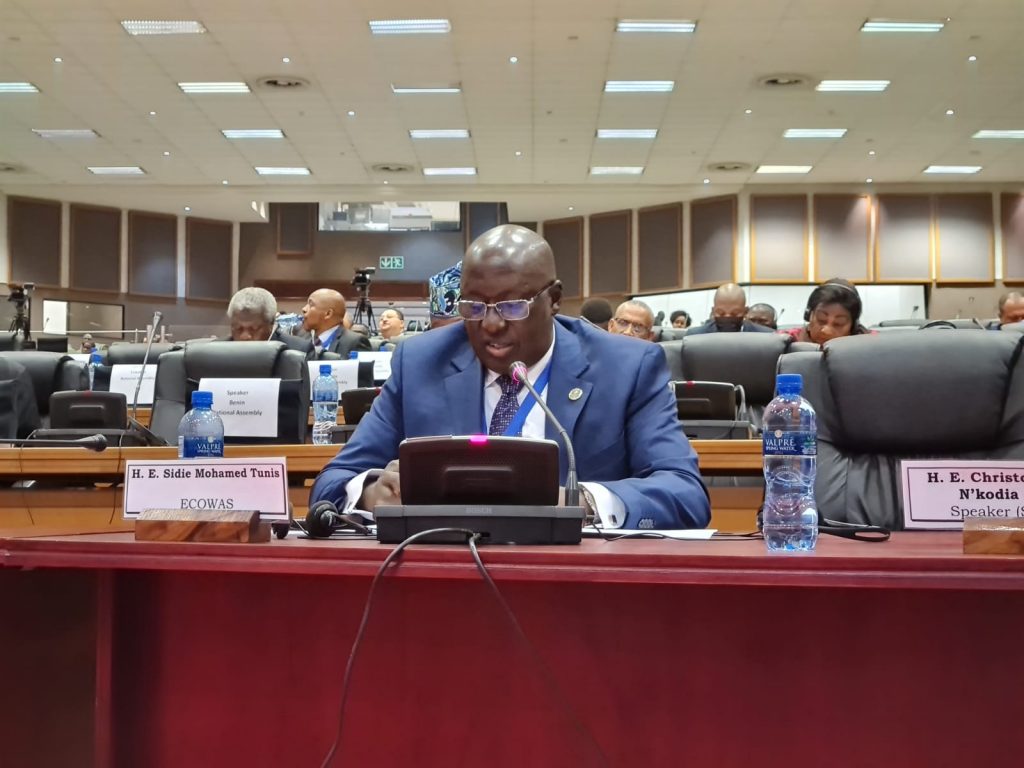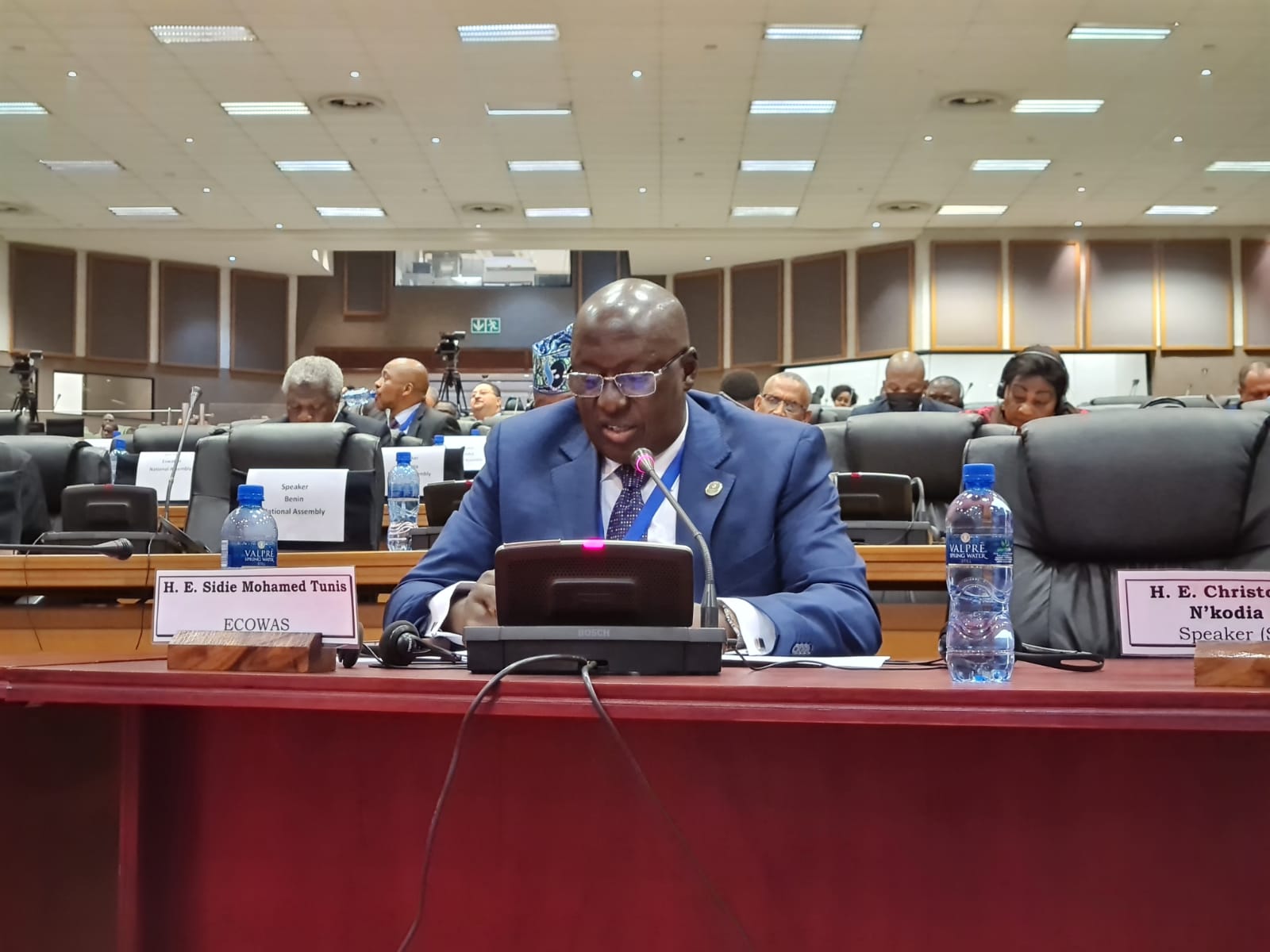 Dr. Tunis further noted that as a result of the committed leadership and effective transition to operating procedures that conforms to current realities, the ECOWAS Parliament has successfully carried out more functions typical and befitting of a parliament.
The Honorable Speaker also used the forum to draw attention to the adverse impact the lack of directly elected members is having on Regional Parliaments.
"As is the case if all Regional Parliaments across Africa, the ECOWAS Parliament has not been able to attain Direct Election of its Members. The duality of membership has negatively impacted the degree of popular participation in representation and the democratic legitimacy of regional Parliamentary institutions."
The Honorable Speaker is being accompanied by Sen. Edwin Melvin Snowe, Jr., Chairman on Political Affairs, Peace, Security and APRM, and Mr. John Azumah, Secretary General of the ECOWAS Parliament.