ECOWAS Parliament reopens administrative doors on the heels of ease of lockdown by host government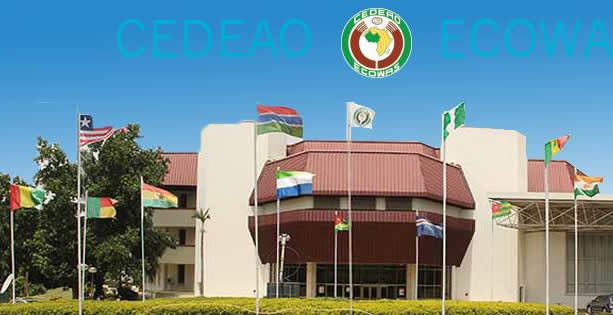 The Management of the ECOWAS Parliament has announced the guidelines for the gradual resumption of duties at the Parliament effective 11 May, 2020, following the easing of the lockdown imposed by the federal government of Nigeria against the spread of COVID-19.
The Secretary General, Mr. John Azumah, in a message to all members of staff, announced that all nooks and crevices of the office building have been thoroughly fumigated and disinfected. Furthermore, in his bid to allay possible fears by staff members of vulnerability to the new coronavirus within the office premises, he assured staff of adequate arrangements for hand washing and hand sanitizing at vantage points all around the office premises in addition to the planned distribution of face masks and portable hand sanitizers to categories of staff members required by the new guidelines, to resume work.
He assured staff that these arrangements, in combination with the restrictions on visitors and other measures earlier put in place, are meant to create a reasonably safe working environment in which staff members can perform their duties.
The Secretary General's directives are in line with the "Revised Guidelines on Gradual Resumption of Duties by Staff of ECOWAS Institutions in Abuja and Lagos" issued by the President of the Commission on 10 May, 2020, and in consultation with the Rt. Hon. Speaker of ECOWAS Parliament. The following are the staff guidelines issued for the gradual resumption of duties at the secretariat of the Parliament:
The office will now open five days a week from Monday to Friday, from 9.00 am to 3.00 pm, with effect from, Wednesday, 13 May, 2020.
Staff from P4 category upwards are to report for work.
The Secretary General and the Directors will determine staff in G to P3 categories who will come to work on rotational basis, taking into account the need to maintain social distancing.
Staff members who report to work are to contact the Store Officer for their supply of face masks and portable hand sanitizer.
All staff within the office premises should observe the health protocols, including social distancing of at least 1 meter (3 feet), hand washing and use of hand sanitizers.
Use of face masks is compulsory.
All meetings are to be held virtually. Any request for physical meeting should have the prior authorization of the Head of Institution, and should observe all necessary health protocols as enumerated above.
Visits by non-staff, including interns, NYSC personnel and vendors, are suspended until further notice.
Cleaners are to work in the office premises on weekends only until further notice.
Any member of staff having symptoms of Covid-19 should promptly notify the Nigerian health authorities and health managers in their place of work for necessary action.
All staff should report promptly to the appropriate authorities within the ECOWAS system any observed risk to the health of people in the work place.