"If we do not give priority to our Sub-region, no one else will"- Rt. Hon. Sidie Mohamed Tunis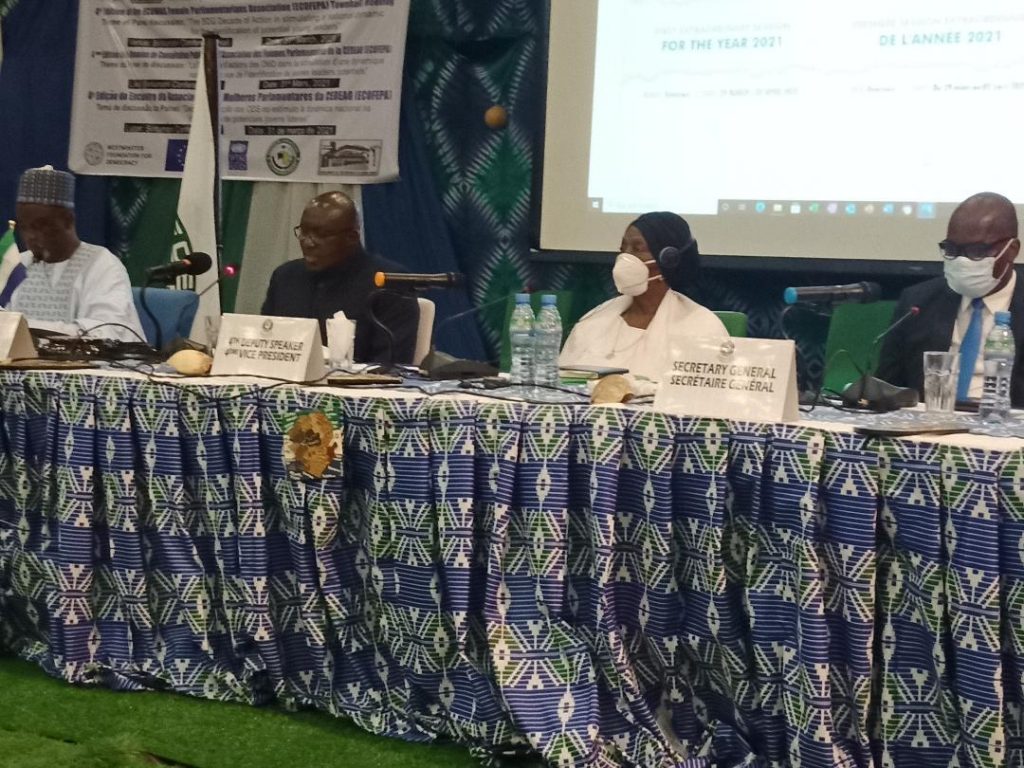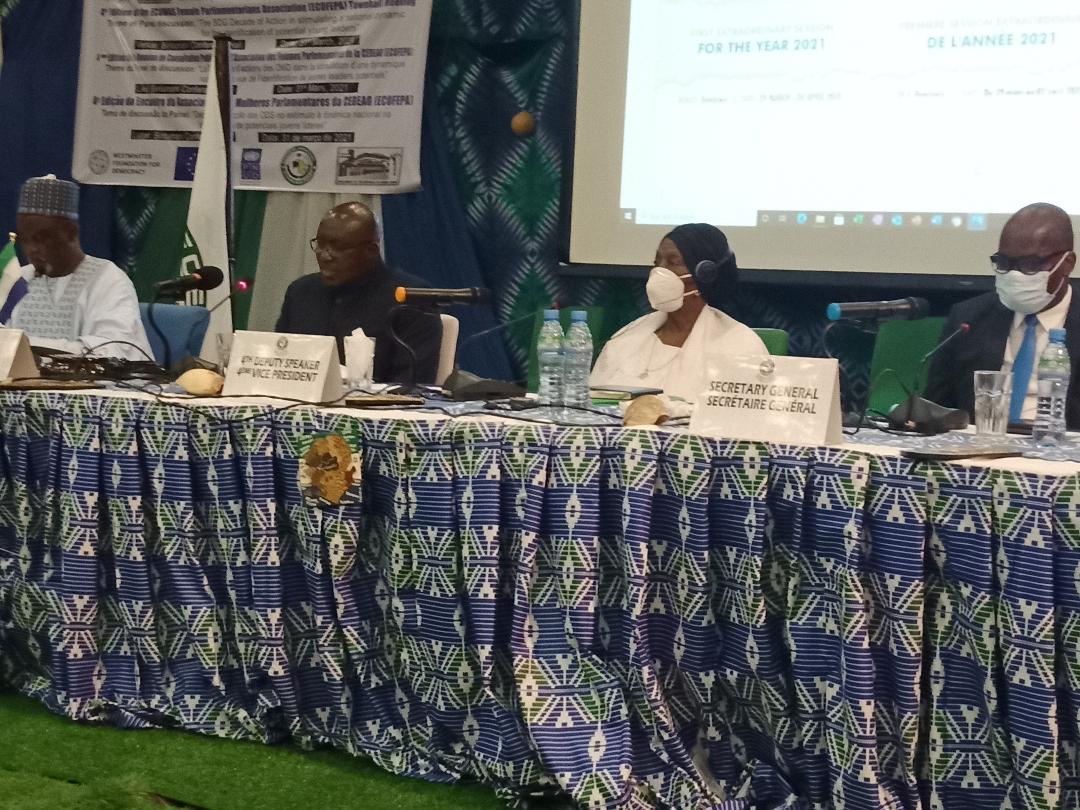 The closing ceremony of the 1st Extraordinary Session 2021 of the Parliament of the Economic Community of West African States (ECOWAS) was held on Wednesday, March 31, 2021 in Freetown, Sierra Leone. The strategic plan of the Fifth Legislature (2020-2024) of the ECOWAS Parliament was adopted during the Session.

The strategic plan is a framework for guiding programmes and activities of the Parliament for the current term (2020-2024). It clearly indicates the vision, mission, goals and objectives of the Institution. It takes into account the achievements of previous Legislatures and takes into consideration major political, economic, social and environmental changes taking place in the West African region and the world.

The strategic plan, aligned with the region's development priorities, emphasizes people's participation in community affairs, in line with ECOWAS' vision of building an "ECOWAS of the people.
The Speaker of ECOWAS Parliament, Sidie Mohamed Tunis, in his closing speech, welcomed the adoption of the strategic plan, a true compass for the Institution. In recalling the responsibility of parliamentarians to contribute to the construction of a self-sufficient and peaceful Subregion, Sidie Mohamed Tunis said he dreams of a West Africa that will no longer be synonymous with conflict, disease, corruption or poverty. "If we don't prioritize our Sub-region, no one else will," he says.

He urged his fellow parliamentarians not to relent in their efforts to secure livelihoods for the people in these difficult times of economic recession, especially women and youth. The general situation of youth in the ECOWAS region was the theme of a presentation made during the session by the Commissioner for Social and Gender Affairs of the ECOWAS Commission, Siga Fatima Jagne.

The West African region, like the rest of the world, is still facing COVID-19 pandemic. As of March 29, 2021, there were 431,904 positive cases of COVID-19 in the ECOWAS zone, with 5,566 deaths, according to data from the West African Health Organization (WAHO), a specialised ECOWAS agency. For this reason, Speaker Tunis called for synergy of actions and solidarity of the States to overcome this global pandemic.