Members of ECOFEPA organized its 2nd Townhall Meeting today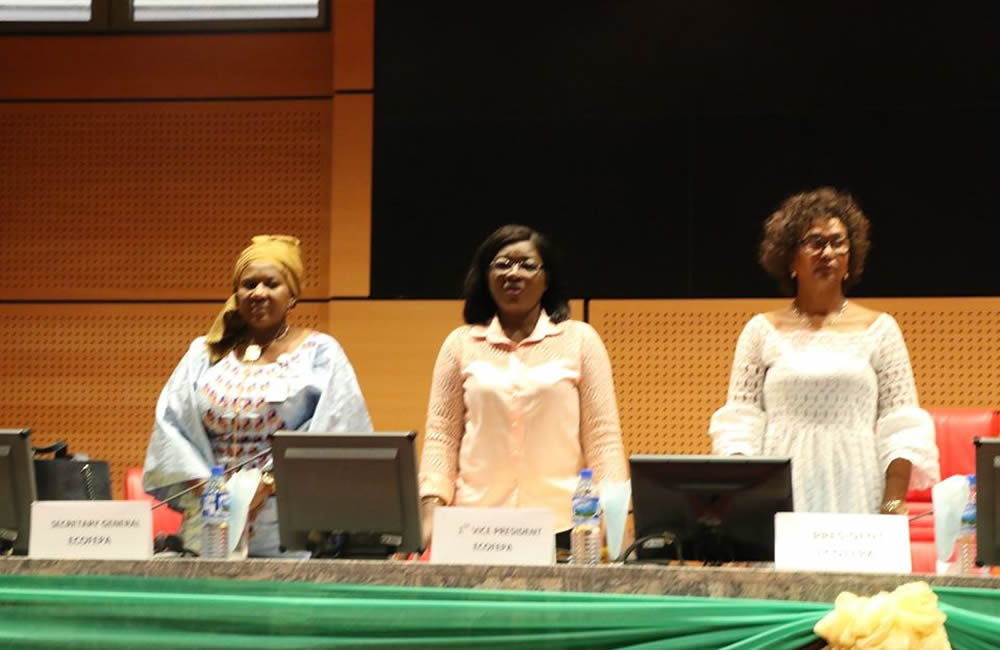 Members of ECOFEPA (the female Caucus of the ECOWAS Parliament) organized its 2nd Townhall Meeting today, at the Mini Auditorium of the ECOWAS Parliament on the theme: Changing Our Story through Dialogue Empowerment Networking.
Accredited Participants include Representatives of British Broadcasting Corporation BBC. National Youth Council of Nigeria, NYSC Members, West African Civil Society Forum. Women's Journalists (ECOPARL Press Corps], Liberian Women Group in Abuja. All Women and Youth groups of the ECOWAS Member States, ECOPARL (ECOWAS Parliament). ECOCOMM (ECOWAS Commission) and ECOCOURT (ECOWAS Court) Amazons, and other Women and Youth networks in Nigeria.
The meeting was chaired by the president of ECOFEPA, Hon. Filomena de Fatima Ribeiro Vieira Martins, with Hon. Kaboubié Reine Bertille Bénao Sakandé (1st Vice President) and the association's Secretary, Hon. Guiro Oulimata. The event was anchored by Mrs Antoinette Uchenna Duru-Nwaotule, the Chief Communication Officer of ECOWAS Parliament.